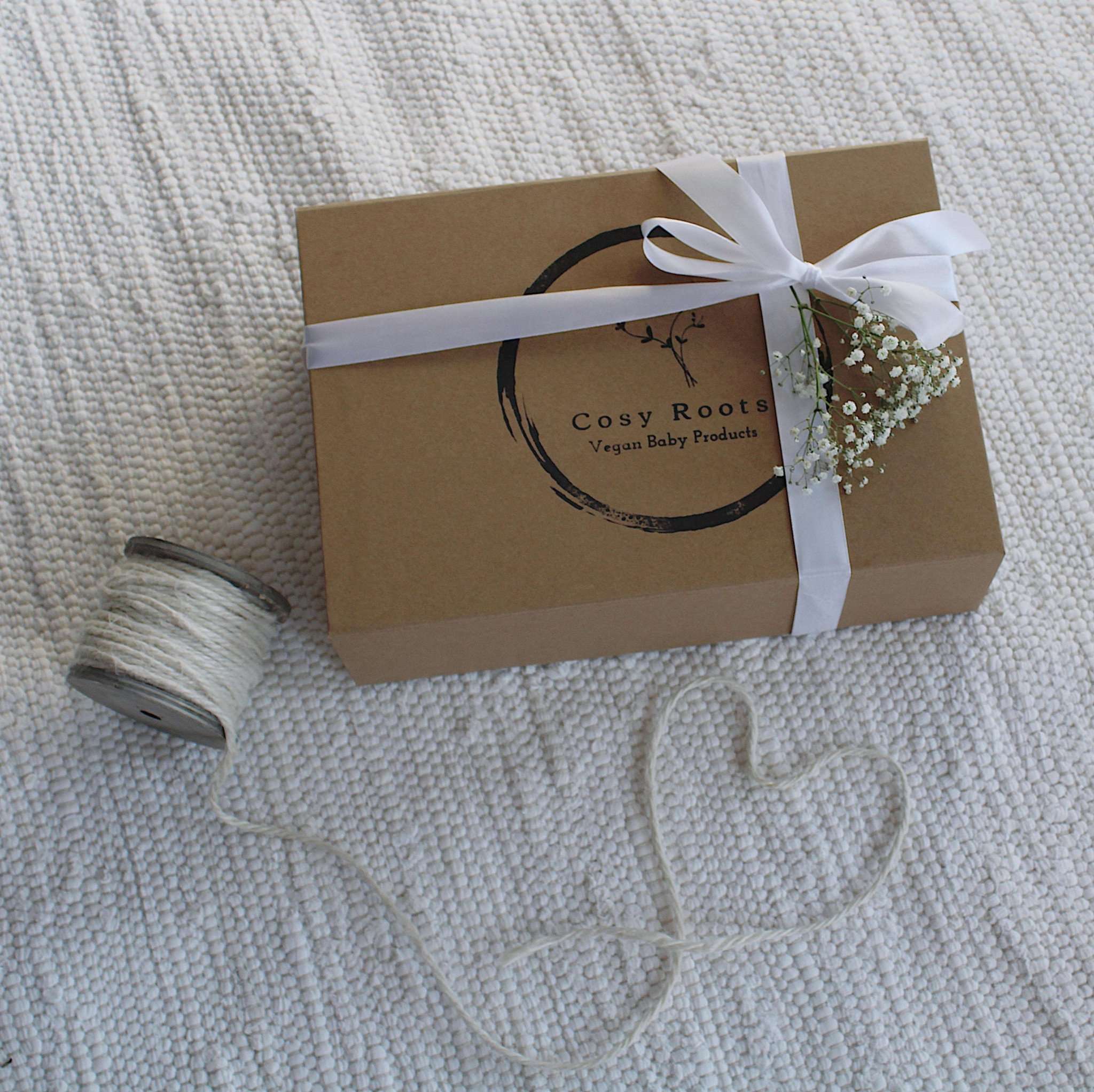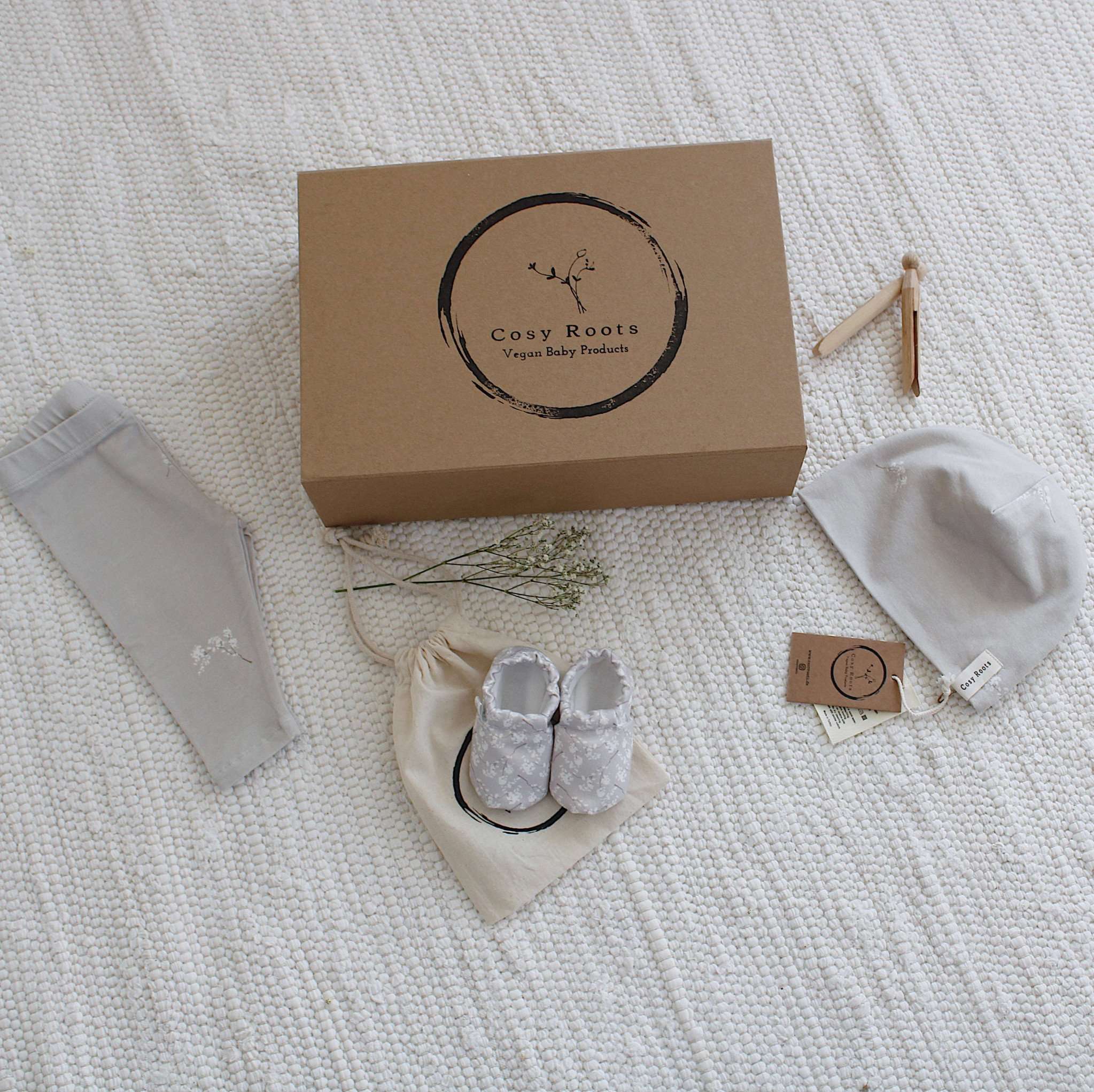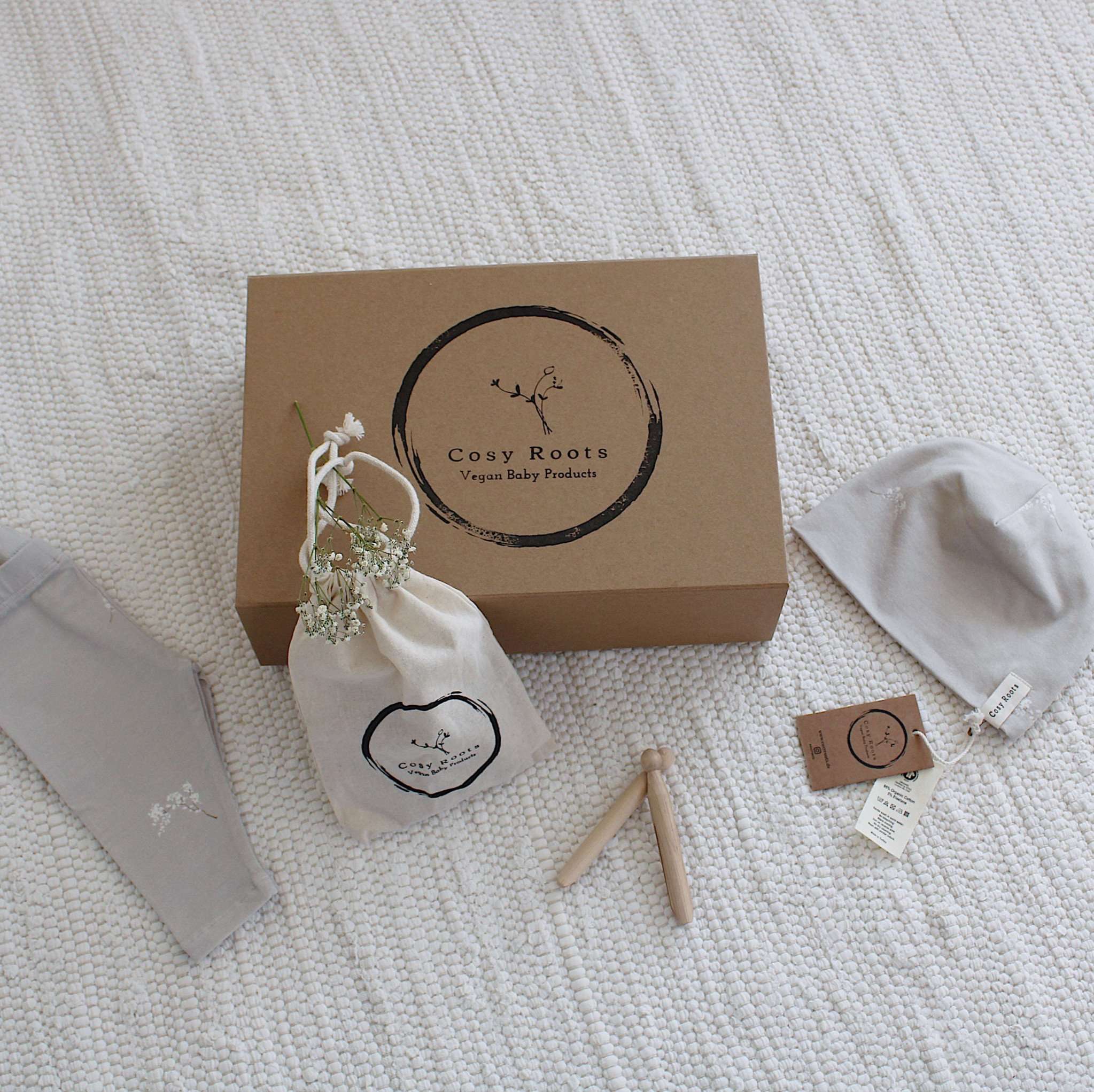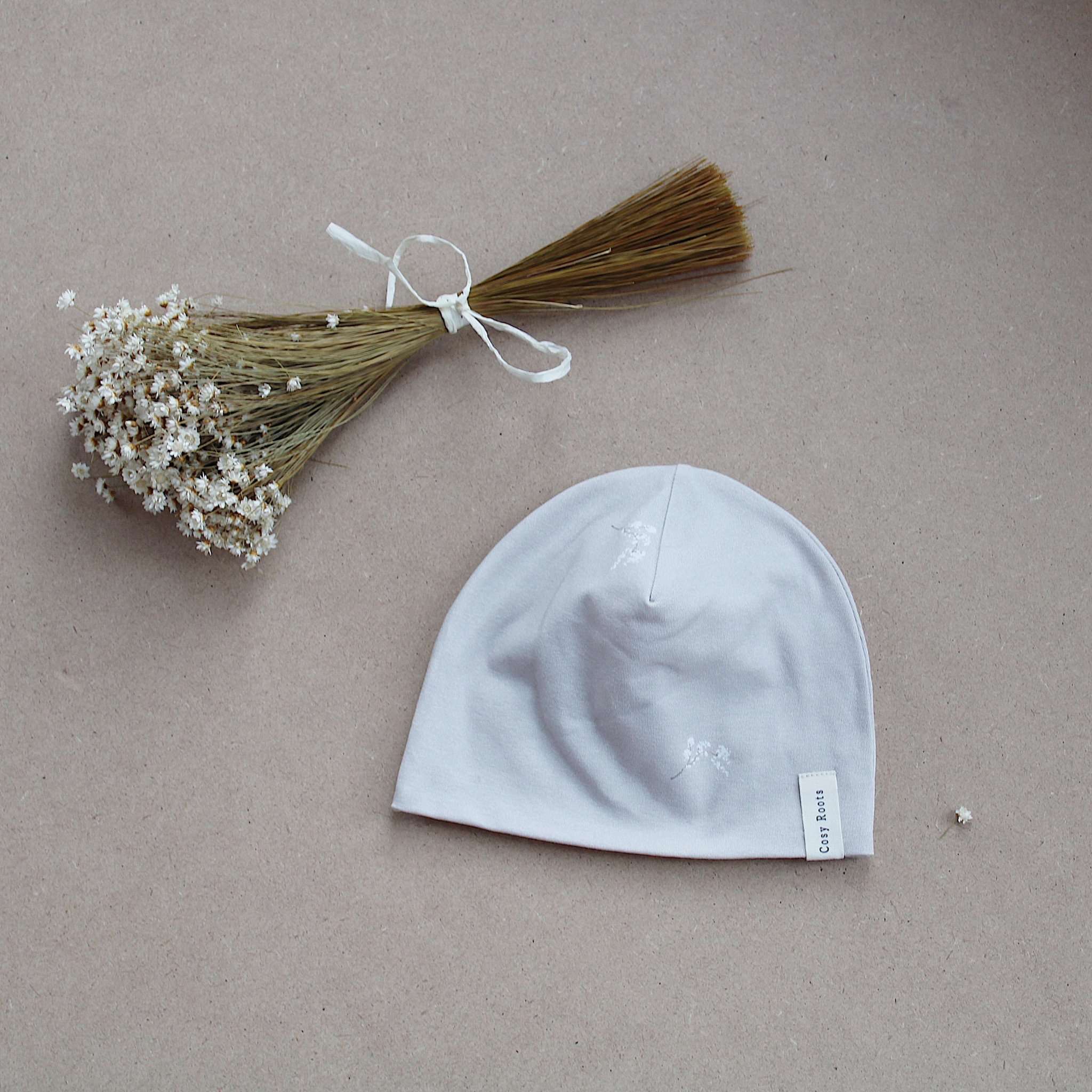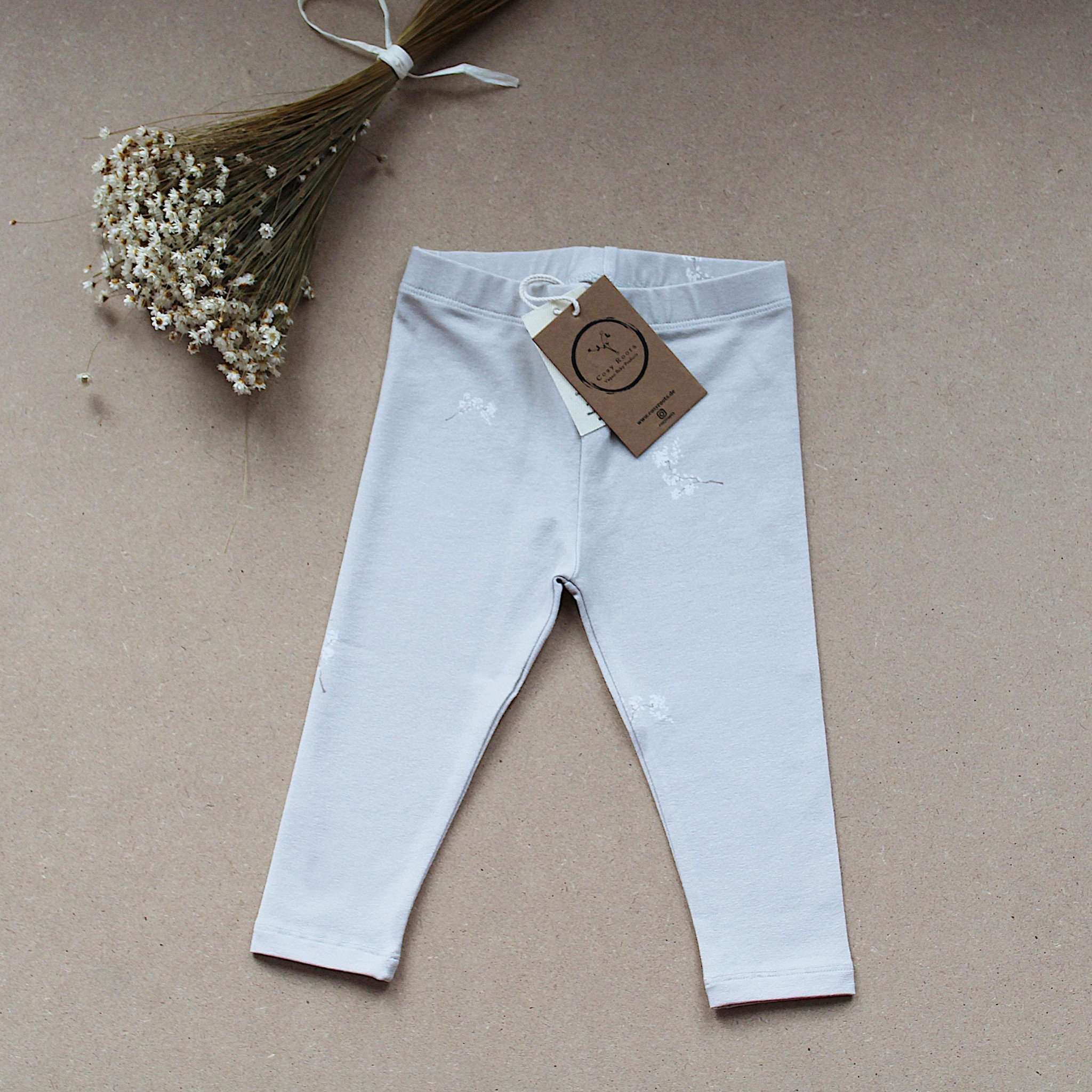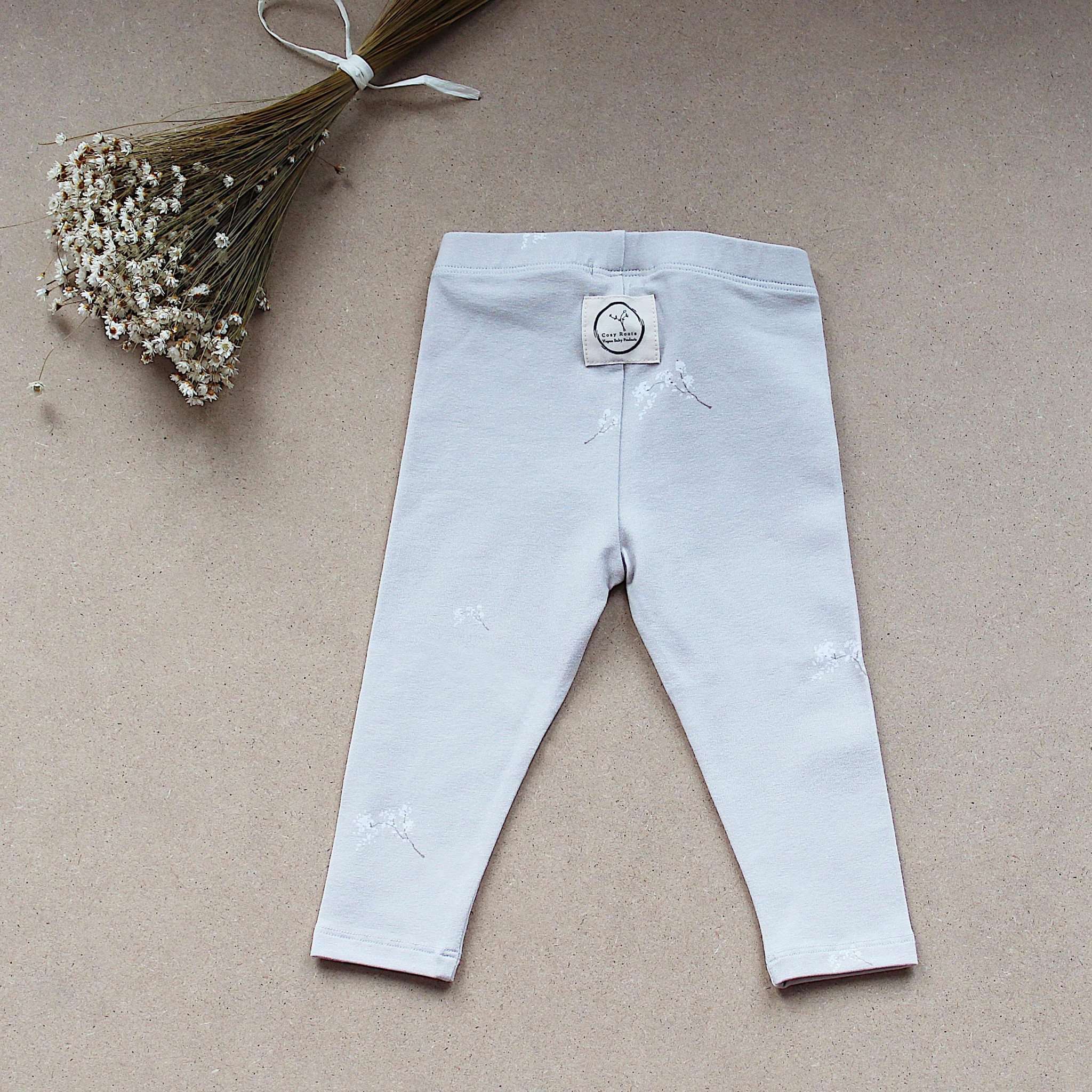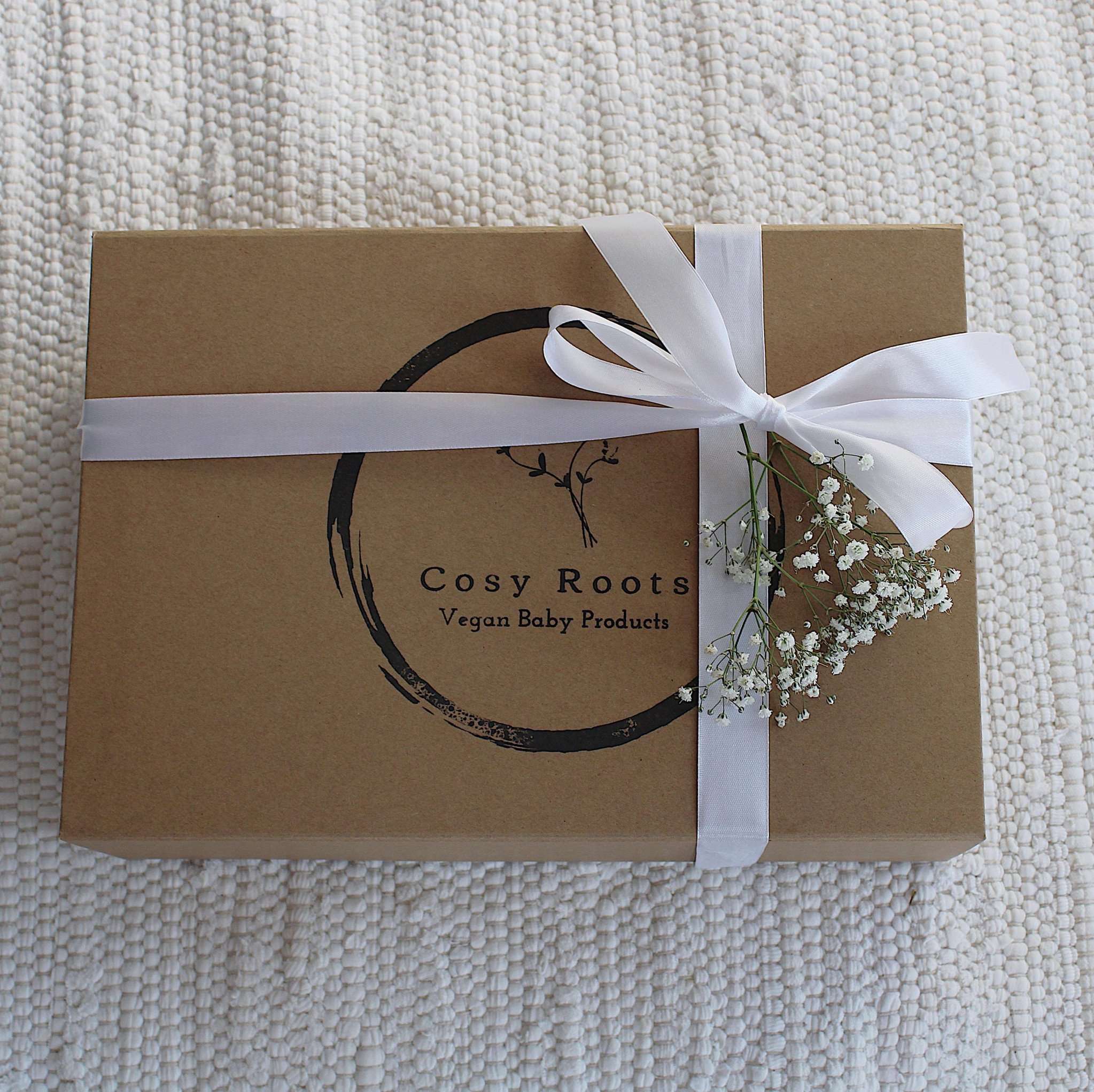 Our gift set in our own design Classy Flowers is lovingly put together by hand and is a wonderful gift for a baby shower, birth, baptism, birthday or simply for yourself and your baby.
This exclusive set includes:
our vegan and washable slippers in the design Classy Flowers
our cozy leggings made from GOTS-certified organic cotton in the Classy Flowers design
our casual beanie made of GOTS-certified organic cotton in the Classy Flowers design
You decide whether you would like to receive our set with our beautiful gift box or rather without the box. If you choose our gift box, we will pack the set in our personalized box and the box can later be used as a nice keepsake.
Color: beige, white cherry blossoms
Material leggings and beanie: 95% organic cotton (GOTS-certified, License Number 251770), 5% elastane.
Material shoe: Textile (recycled ♻️) Sole: Non -slip and vegan Cozy Roots sole
Care instructions: Washable with similar colors inside out and at 30 degrees. Not suitable for the dryer. Hand washing is always recommended. The colors shown may vary depending on the setting and screen and may deviate from the original tone.
Our leggings and beanies are GOTS certified: It is important to us that our new collection is produced sustainably and is particularly gentle on the skin of our little ones. Because leggings, beanies, long sleeves and scarves are worn directly on bare and sensitive skin. For this reason we have chosen sustainable and GOTS-certified organic cotton! This means that our clothing is manufactured under fair conditions and is harmless to the skin and, above all, free of harmful substances. GOTS-certified products are independently tested for harmful substances and certified with the strict Global Organic Textile Standard (GOTS). The products are sewn exclusively for us by our partner, who is also GOTS-certified, in a trusting manner and in close cooperation (GOTS License Number 251770 - Label Grade Organic).
Farbe: beige, weiße Kirschblüten
Material Leggings und Beanie: 95% Bio-Baumwolle (GOTS-zertifiziert, License Number 251770), 5% Elasthan.
Material Schühchen: Textil (recycelt ♻️) Sohle: rutschhemmende und vegane Cosy Roots Sohle
Waschbar mit ähnlichen Farben auf links und 30 Grad. Nicht Trockner geeignet. Empfohlen wird immer das Waschen per Hand. Die abgebildeten Farben können je nach Einstellung und Bildschirm variieren und vom Originalton abweichen.
Unsere Leggings und Beanies sind zertifiziert nach GOTS: Uns ist es wichtig, dass unsere neue Kollektion nachhaltig hergestellt wird und besonders sanft zu der Haut unserer Kleinsten ist. Denn Leggings, Beanies, Longsleeves und Schals trägt man direkt auf der nackten und empfindlichen Haut. Aus diesem Grund haben wir uns für nachhaltige und GOTS-zertifizierte Bio-Baumwolle entschieden! Dies bedeutet, dass unsere Kleidung unter fairen Bedingungen hergestellt werden und dabei unbedenklich für die Haut und vor allem schadstofffrei sind. Gots-zertifizierte Produkte werden unabhängig schadstoffgeprüft und zertifiziert mit dem strengen Global Organic Textile Standard (GOTS). Vertrauensvoll und in enger Zusammenarbeit werden die Produkte durch unseren ebenfalls GOTS zertifizierten Partner exklusiv für uns genäht (GOTS License Number 251770 - Label Grade Organic).
Gift Set - Classy Flowers
Teilen